Campus Leadership Recognizes UCPath Project Team
The Chancellor, the Provost and the UCPath Sponsors, VC Bomotti and VC Walker, took some time on December 7th, to express their gratitude for the contributions of the UCR UCPath project team and the campus shared services units.  They wanted the UCR project team & shared services units to know how much they appreciate their commitment, effort and sacrifices they made to help support UCR's implementation of UCPath as a Pilot location.  In addition to supporting the campus through the challenges of the first year of UCPath, the efforts of the UCR project team & shared services units greatly assisted other UC campuses, like UCLA and UC Santa Barbara, in their deployments of UCPath.  While at the event, the Chancellor presented Josh Bright, the UCPath Project Manager, with a certificate acknowledging his contributions to the successful delivery of UCPath at UCR.  The certificate, that was signed by the project Sponsors, the AVC/P Leadership group, as well as the Human Resources, Finance and Academic Personnel project teams, was to acknowledge the key role that Josh Bright played as part of this project as a liaison between the campus, campus leadership and the UCPath Center.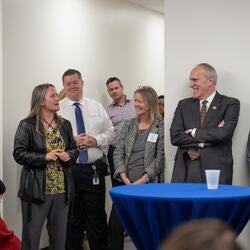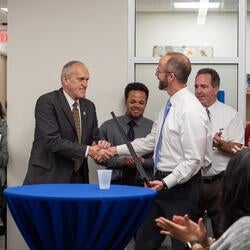 Information Technology Solutions (ITS) looks forward to the future contributions from Josh Bright and the entire UCPath project team in 2019 as we work toward long term stabilization on the UCPath project.